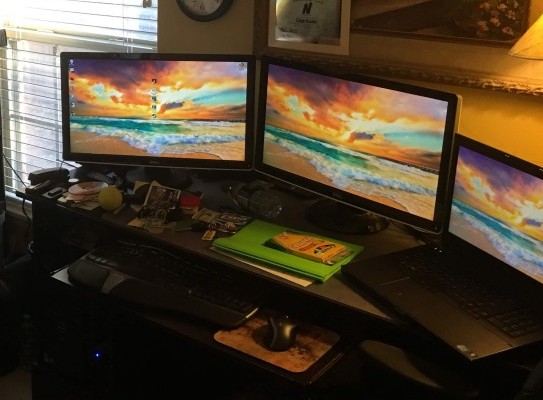 Have you ever dreamt of working at home? Have you ever started to do anything about it? Do you even know where to start to train to work at home? Well, I have and this is what I have done to make this a reality.
Most everything great in my life happened because I thought on it, I dreamt about it, I day dreamed about it and I tirelessly worked toward it.
If you want to start working remotely from home or any place you desire then you need to internalize it and keep fighting your way towards it.

This may sound silly to you but this is what happened with me. I always knew I wanted to work remotely or at the least, work remotely, part of the time, and have the flexibility to not just punch the 8 to 5 clock day after day.
Don't just relegate yourself to the rush hour grind and facing your boss each morning who is checking their watch as you walk into the office.
So, item number one is start by dreaming. Item number two is to begin planning on what equipment and supplies you will need to work remotely.
Let's think this through for a moment before you just run off thinking that working remotely is the greatest thing in the world.
Some people are not cut out for working remotely. Some people need oversight, others could be free but like working at an office, and some people will find they don't have the right mindset to work at home.
Here is a list of things you need to think about if you want to work remotely.
Can you upload all of your manuals or material you need to your laptop?
Is all of your reference material in only one office or can you get another set for your home office?
Can you afford to buy your own equipment for the home if your company will not provide it for you?
Will your company pay for your home office?
Are you ok with all of your plans, files, drawings, graphs, etc., all being in a PDF, JPEG or other digital formats?
Do you have a quiet place to work if this is what you require?
I am a civil engineer and I have several colleagues that cannot work from home. One structural engineer has all his design manuals at the office. He is used to working this way and doesn't want to change. He also happens to be a partner and has to manage many other people.
Side Note: The more responsibility you gain, the less freedom you may find.
Another engineer I know likes to design his own house plans, sprinkler system and do it yourself projects during the time he should be working. He should be working in an office if he is completely honest with himself.
So, if you just read this last paragraph and you say "I can do this," then ask yourself if you responsible enough.

Are You Responsible Enough to Work Remotely?
Many people jump at the thought to work from home but don't find out until later that they need the structure they say they hate. Some people will take advantage of any situation when the boss is away. Can you trust yourself to work at home if you don't do the right thing when you are working in an office.
It should not matter if a manager is nearby or not. You should always do your job, meet deadlines, communicate promptly and conduct quality control without someone having to watch over you.
Here's the Must Do's if You Want to Work Remotely:
Meet your deadlines
Always be reachable by phone, email or text.
Be flexible with your hours
Be ready to put additional hours in
Be fairly consistent with when you typically work
If you want to work remotely, realize that you still need to be available to your clients and bosses during their workday. You may not be working at the time they call but you better be willing to step back into your office and deal with a question or problem.
If you want flexibility then you must be flexible yourself.
If you don't want to work standard hours then you need to keep track of how much you work, if that is what your company is expecting.
The main thing I will repeat over and over is, if you want freedom from work, then you must remain flexible and responsive to your company and the clients.
You Must be Physically and Mentally Prepared
My intention is not to turn you away from pursuing a dream of working remotely. I want to encourage you to follow your dream but you should be realistic about some of the things this will require.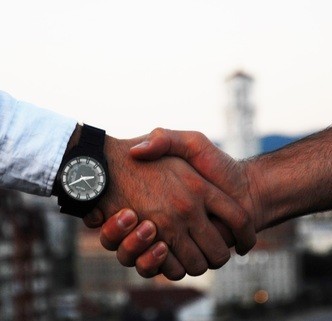 It is my personal opinion that "your" flexibility to work whenever the need arises is a significant part of working remotely.
I have changed my idea of complete freedom, to partial freedom, because I love working remotely so much. I am almost willing to do most anything to keep it. You see the problem is a lot of people will not trust you to get the job done, if you are not sitting squarely in the seat where they can see you.
This brings up my last thought. You need to convince the people you work with to stop thinking about how much time you sit in a chair versus the quality of your work and quantity or work you produce no matter the length of time it takes.
I have seen many people cheat a company by sitting in an office chair at work but they are doing absolutely nothing. On the other hand I see people that can crank out a weeks worth of work in 20 hours but they get berated over the "do nothing" person who acts like they are working.
This last issue I bring up is maybe the most crucial as there are a lot people that just cannot handle working with people who are not there in front of them.
Change Your or Their Mindset
This is the toughest thing to do and it may take many years. You have to convince people you work with to move to a quantity and quality of work in place of the time you have clocked into work.
This is a major challenge that is elusive for many. You may need to be willing to change jobs and look for people who are more progressive in the workplace.
You may need to have many conversations with people in authority to see if they may be open to a more flexibly environment.
Let's Keep This Simple
The best thing to do is start with something simple.
Ask if you can work from a laptop instead of a desktop.
Ask your bosses if they will be flexible if there are severe weather days or if you are sick at home.
Start getting your reference files or projects in an electronic format that you can access anywhere from a laptop.
Just start with some easy things. You will find out if a company is not willing to let you work at home during an ice storm or a family emergency, that you will most likely need to look for a more progressive company. More and more companies these days are opening up to greater flexibility so this will most likely get easier as we move farther into the future.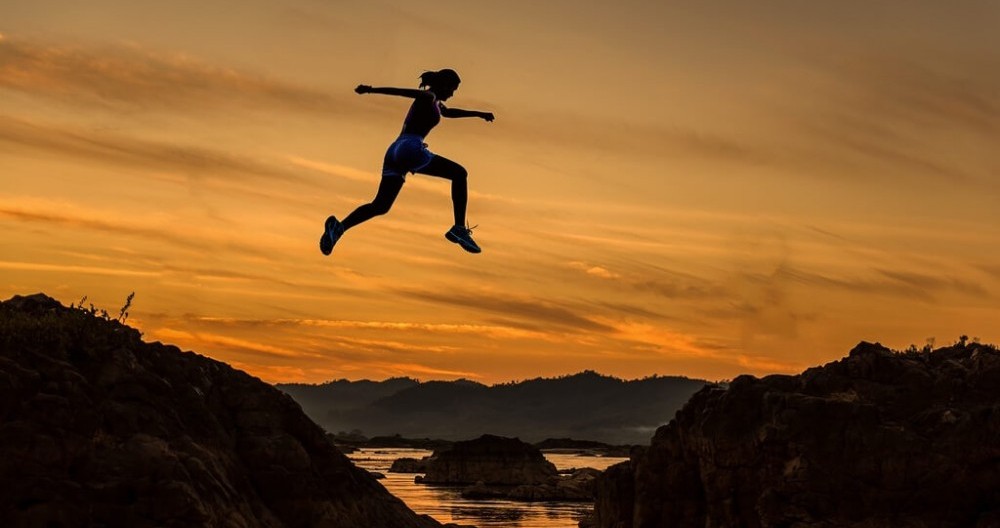 Remember to keep the dream alive and never stop fighting to make freedom and flexibility from work a reality.

Please leave a Comment Below or Email Me if you have a question.
Return to Home Page