Have you ever wondered how many great ideas are out there that could show you how you can work remotely in the future? I'm not talking about working remotely out of your house, even though that is one of the ideas.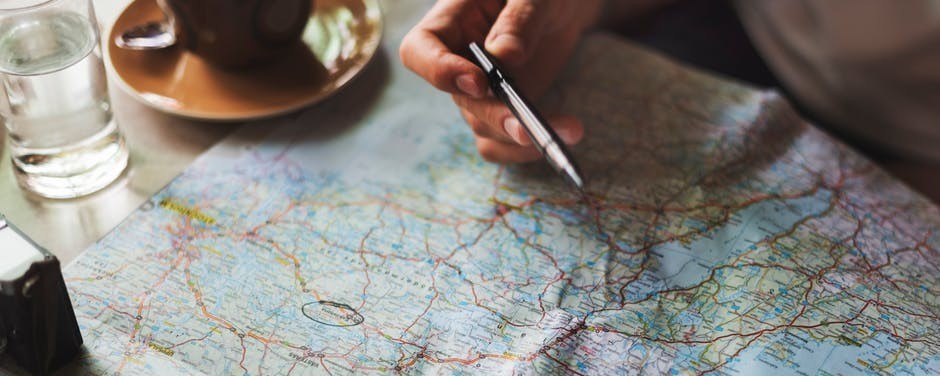 Let's look at some great images on how you can work remotely, anywhere in the world.
Let's Start with the Obvious – The Home Office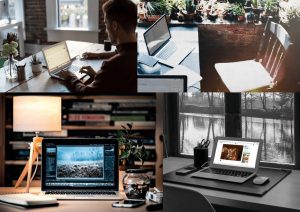 I don't want to take too much time on this one because it is all something we are familiar with and every situation is different. Of course everyone seems to want a home office but I want to dig deeper and look wider than that.
How can we really work remotely and love doing it?
You Love the Beach so Why Not Work There?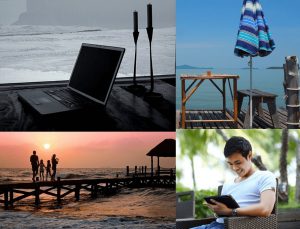 My wife loves the beach as do many others. Personally I would rather be high up in the mountains but to each their own.
Many people dream of living on the beach or near it so why wait until you're retired.
Can you find a business opportunity that will allow you to work wherever you want, especially when it could be at a warm and sunny beach?
Maybe you Love the Water and You Want to be on a Sailboat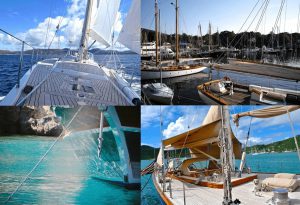 Many people choose to sail the world and live on or near the water.
This is a situation when you will definitely need to learn your sailing and navigational skills, and don't forget your satellite equipment and SAT phone.
I love the water but there's no way I want to be out on the ocean for weeks and months at a time. But that's why I chose the Air Force rather than the Navy.
Here's My Personal Favorite – Working Remotely from a Cabin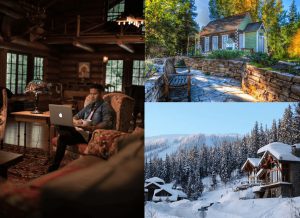 I would prefer a log cabin to be exact but I would take any cabin high up in the mountains with crystal clear lakes and streams with beautiful towering fir trees or pine trees.
I grew up in Oregon and Washington and the mountains are in my blood. My only issue is that the beach is in my wife's blood so we will have to split our time between both locations, but that's my personal problem.
So You Love to Travel and See the Sites of the Big Cities?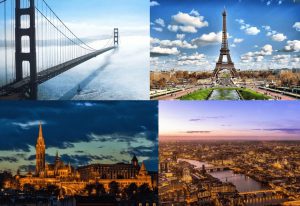 This is one meant for all of you travelers that feel more at home in the cities of the world. I can't say that this would be my first choice but it would be great to see these places.
I hope you and I both find the financial freedom to visit these beautiful cities and be able to stay longer than a week or two. This is where your online business would really help. You could manage your businesses from any place in the world and you could choose to stay as long as you wish to.
Work Remotely Out of a Coffee Shop Wherever You're At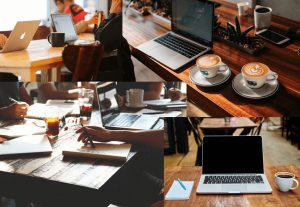 This is something any of us can do right where we live. You could also do this anywhere in the world if you enjoy the wonderful smell of coffee and company of the local community.
Remember, working remotely doesn't mean you have to be high up in the mountains or at some remote beach.
Why Not Cruise the World and Manage Your Business in Style?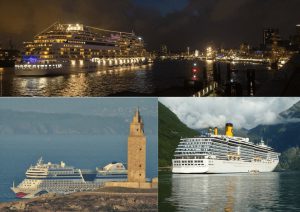 This is one that many of us may not have considered but if you are financially free and you love to cruise on those beautiful resorts on the water then why not cruise more often and take your work with you?
We all need a break from our work at times but I wouldn't mind taking my work with me if it meant I could spend more time doing the things I love.
Maybe You Love the Water but Something Smaller than the Ocean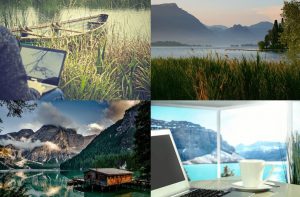 I for one would prefer the beauty of a lake rather than the vast expanse of the ocean. Millions of people all around the world have chosen to live along majestic lakes. This is how you can work and vacation at the same time.
You can choose lakes from any place in the world. May I point out my favorite? I love those high altitude lakes that are nestled in the mountains, but you can ignore me and find a lake that fits you.
Your Local Library or a Grand Library Somewhere in the World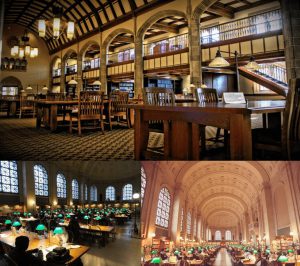 Have you considered the peace and quiet of a beautiful library to work remotely. You may not have your printer, filing cabinets and the rest but sometimes it's great to have a change of scenery.
I remember in college that one of my favorite places to study was the old, grand and majestic library. It had those incredible high arched ceilings with those long massive desks. The dark wood colors were lit by those hundreds of lamps with the green shades.
It was so nice because I could take up as much space as I needed and the atmosphere was splendid. Don't forget places like these to chose to work at.
What's Better than Working at the Lovely Outside Cafe?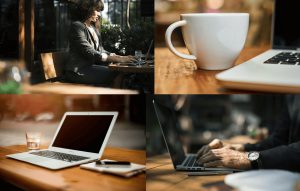 Maybe you're traveling the world or maybe you are fortunate to have a cafe around the corner that has a place to sit outside. Of course, you can't work there all day but what a fabulous idea to have a cup of coffee with breakfast.
Do you think this atmosphere could get you motivated to create something beautiful? I would sure enjoy this over my home office or hotel room at times.
It's a Beautiful Day and Your Stuck at Home, or Are You?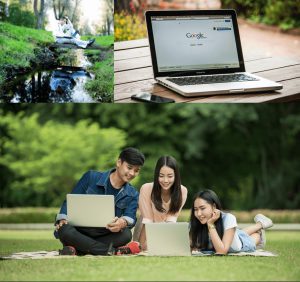 It's a gorgeous day and everyone is stuck in their office buildings and wishing they could get away to that beautiful park; but that's not a problem for you. Remember you have the financial freedom and flexibility to work wherever you want to.
It's time to pack up that laptop and head to the park. You may even want to call your best friend and tell them to wave at you as you head to the park to enjoy it up close and personal.
Are You Not Free to Travel but You Have a Great Quiet Place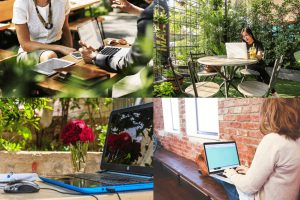 We aren't all free to travel the world and even if we are, there are circumstances that keep us from doing that at times. Well, there are solutions and one of those is to find a quiet place in your own home, at the park, maybe the coffee shop or any number of places where you can relax and get some work done in peace and quiet.
Sometimes that may even be a challenge but always remember you can pick up a set of noise canceling headphones and really make your workplace quiet.
The Road is Calling and Your RV Needs to Travel
 
There are millions of people all around the world who own RV's or Motorhomes and are pretty much full time on the road. Others will take their RV out several times during the year but you still may want to manage your business from the road so you need to make sure you have a place to work in your RV and can get internet connection wherever you go.
For some travelers, this means staying at an RV park that has reliable internet service but for others, it means you will choose a satellite system and service so you can go anywhere and still get your work done.
This is one of the things I would like to do in the future but just not permanently. I also will be considering a smaller RV so I can get to some of the more private camp sites higher in the mountains.
So You Want to Travel the World?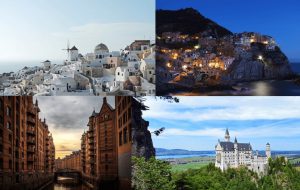 You can't get more remote than being a world traveler. Can you imagine the incredible feeling of being financially free and have the flexibility to choose any place in the world to visit and spend as much time there as you wish. You may need to take your work along with you though if you plan on taking an extended trip.
This is another time when you need to make sure you have internet service and also the correct equipment as some countries have different forms of power and your power cords may not work where you are going. I bring this up as you need to plan ahead a little.
I read a story recently about someone who works remotely all the time and he has been caught on several occasions where the hotel did not have adequate WiFi or internet service and it was a real challenge to manage his business there.
A Large RV is Not for You but You Want to Hit the Road in a Van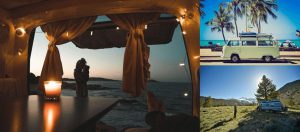 There are many people who want to travel the country side and live and operate out of their van. Sometimes we can't afford that large RV and other times we just chose a simpler life. This is for all of you adventurers and freedom lovers who don't want to be tied down to homes, bills and a massive RV.
Keep it simple and find ways to enjoy your life and still have the comfort you desire.
I hope I have inspired you to think bigger and think outside the box when it comes to your future.
I for one am working on financial freedom and I hope to incorporate all of these remote workplace ideas. I personally don't want to be always in one place. I may live permanently somewhere but chose to work at different places within my community but also chose to go stay in a cabin for a month or two, and maybe I want travel the world and then take a long cruise.
The great thing is you can pick and choose how to work and live if you create financial freedom and flexibility.
I am inspired, and I hope you are as well.

Please leave your thoughts below or you can Email me with any questions you may have.
Return to Home Page