I have had a dream or vision for many years to create financial freedom and build financial independence and I'm following a path to make that happen. I would like to show you ways you can do the same thing and build a lasting on-line business for you and your family.
Here Are a Few Things to Help You Get Started
Where Can I Learn How To Build Financial Independence?
How Do I Build a Website When I Have Never Done This Before?
What are You PASSIONATE About in Life?
Why Wealthy Affiliate Has Worked for Me?
My Journey
My journey to financial independence started more then 40 years ago, when as a young child, I dreamed of owning my own company, traveling the world and learning to fly so that I could fly myself to all of those incredible destinations.
I have always been drawn to thinking of new ways to design something or promote things and have had dreams and visions of the future that won't go away.
My journey has been interrupted at times by college, work, wife and children, but all of those things are good things, yet they still distracted me from my ultimate goal – to be Financially Independent.
Have I achieved financial independence yet? No, but that's okay. This journey through life takes determination, focus and unfaltering faith. You have to keep your eyes on the future so that the ups and downs of life don't keep you from your dream. It's easier to keep your spirit up and have greater joy when you keep the end goal, dream or vision in the forefront of your mind.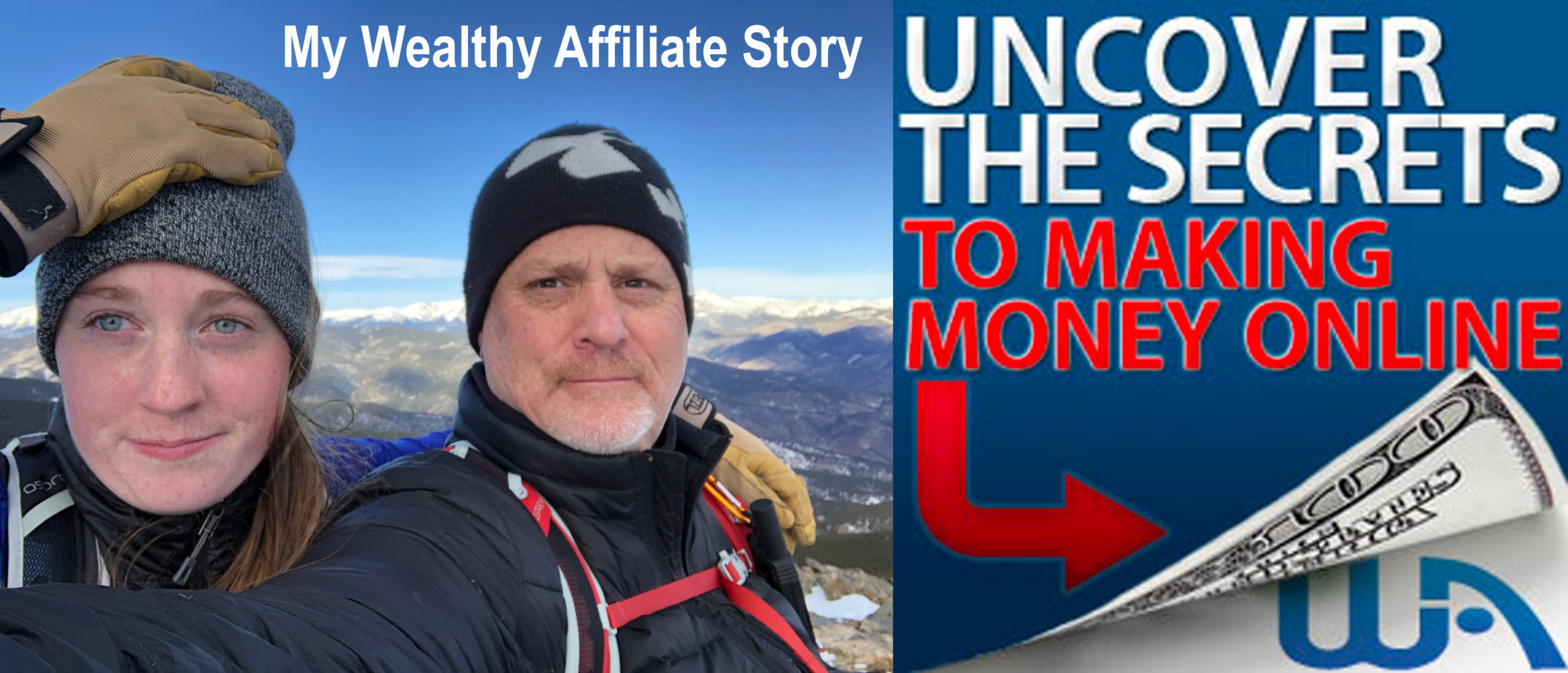 What's stopping you from building something that can change your future? Is this easy to do? No! It takes hard work and dedication to make serious life changes, but is it worth it? Absolutely!
This is not a Get-Rick-Quick scheme. This is about hard work, building a website, and creating original quality content. Will it take more then a few months? YES! There are a few lucky people out there that break the mold but the vast majority of us have to work hard on these major changes and it can take a year or more to get over that hump and see real lasting financial changes.
Am I discouraged because this journey is taking more then a year? Not at all. I have learned so much and I am learning even more today. Some mistakes have helped me learn more and improve how I am creating my business. This is about Learning, Training and Creating something of Lasting Value.
The most incredible thing though is that my on-line business, get's me out into the Rocky Mountains every week, to take notes, gather pictures, shoot video and then come back to a nice warm fireplace to create trail reviews and videos to show people how incredible the outdoors are here in Colorado. You talk about optimism, hope and excitement about my future…I can't imagine a more hopeful time in my life then where I am today and what I am building – Right Now!
I would like to encourage you to find your dream and what you're passionate about. Understand what drives you and keeps you motivated when no one around you cares or is paying attention.
You will find many articles here at Freed from Work that will  help you on your journey and I would love to help you or answer any questions you may have as you start this journey or continue on your way.
Feel free to Contact Me and I will do my best to help you in any way possible.
Rick
[aweber listid="5513433″ formid="1411453262″ formtype="webform"]