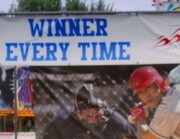 I started out as a Wealthy Affiliate skeptic when my son first came to me, telling me about this great on-line opportunity with affiliate marketing.
Right! I immediately told him that it was probably a scam or some multi-level marketing or ponzi scheme.
Wow! Was I ever wrong.
My First Few Days at Wealthy Affiliate (WA)
I felt like I had to protect my son, who is now in college, and is easily manipulated, or so I was thinking. I remember telling my son for several days to not get sucked into this. I told him to walk away if they started asking for money just to see the program or had a sign up fee just to get past the promotional page.
He kept telling me that it was legitimate and that he was going ahead with it. It seemed like I wasn't getting through to him so I decided to take the next step, as a concerned parent, and go to the Wealthy Affiliate website and check this out for myself.
There was a very easy, and FREE, login to Wealthy Affiliate. I immediately discovered that I had 7 days with free access to most of the site, which included access to all the members and the ability to ask any question I wanted to ask.
They have a profile section where they ask a few questions and asked about my goals, which honestly helped the community connect with me more as I wasn't a faceless person taking a quick peak to check out the site…which I was.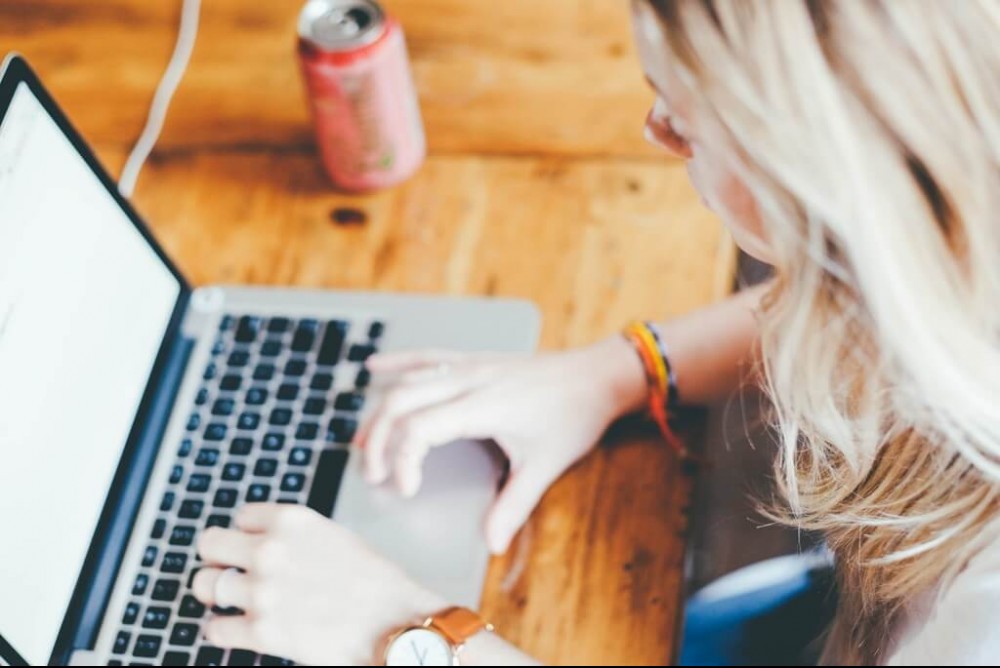 I noticed right away that friendly members were stopping by to say hello and to let me know they were there to answer any question I may have.
This was about the time when I logged off and went to sleep.
My First Week at Wealthy Affiliate
The next morning I woke up and started thinking that this may not be such a bad thing and it didn't look like a scam. I even told my son that it seemed legitimate, so far, but I warned him again to leave Wealthy Affiliate if they started asking for money.

I think it was about two days later that I went back onto Wealthy Affiliate and looked around some more. I saw the countdown to how many days I had left to my nearly unlimited access to the site and all the members.
This is the point were I decided to start the "Training Course."
It became immediately clear that Kyle was easy to listen to and was providing great information about how to build my first website with WordPress.
I started cruising through the training and by lesson 4 Kyle was walking me through creating my own website. It took me no more than 30 minutes to create the website but the dilemma I was having was choosing between three great niches I had in mind.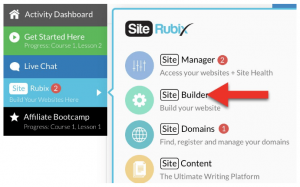 So, next I'm setting up the website in lesson 5 and getting my site ready for search engines in lesson 6. What I found so refreshing was the Kyle was leading me step by step through the process and visually showing what you should and should not do with the hundreds of options.
The great things was that Kyle kept showing me how to install and set up my website for free. He said several times that you didn't need to buy this or that. You could take this opportunity a long way and develop the site for months and years without ever spending any money.
Well, my first week was drawing to a close at Wealthy Affiliate and I have to admit that I was hooked.
So, Is Wealthy Affiliate a Scam or Not?
Wealthy Affiliate is not a scam or a get-rich-quick scheme. It is a place to learn and grow with other members as we all develop our websites and create niches for our content.

My 1st Month at Wealthy Affiliate
It didn't take me long to see the incredible value that was being offered at Wealthy Affiliate and that this step by step training was incredibly easy to follow.
One challenge I have as a civil engineer is to "over think" things.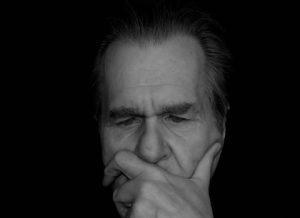 I learned a lesson many years ago with a martial arts instructor. He told me to stop asking so many questions and to trust the process. He said "eventually you will see it all come together and every step in the training is designed to lead you to the next step."
I took this lesson to heart and just kept following the training.
So, after one month I had created three websites, but was solely focused on one of them. I have created 86 posts of my own and have a beautiful website, in my humble opinion. I have already written over 60,000 words and am fully engaged with everyone in the Wealthy Affiliate community and those who visit my posts.
I am currently researching several new articles and thoroughly enjoy engaging with others about what I am sharing.
My 1st Year at Wealthy Affiliate
I kept creating content and following the training over the first year but wasn't getting "wealthy" yet, but I was determined to keep learning. I found several things I needed to improve on personally and on my website, then life happened.
My father died of a heart attack in October of 2018 while he was taking care of my mother who had a massive stroke. My mother lived one more month without the love of her life and she passed away in early December of 2018. They died almost one month apart after being married for 55 years. They were an encouragement and inspiration to everyone they met.
To say this changed things in my life and caused me to lose focus at Wealthy Affiliate would be an understatement.
That's no way to end up a year but that's how 2018 ended.
My 2nd Year at Wealthy Affiliate
In the spring of 2019, I started looking for a new job, somewhere in the mountains, and eventually found a position on the south side of Denver, Colorado.

That search, the temporary relocation and permanent relocation also took my focus away from building my online business. In addition to that, my daughter chose to attend college at Western Colorado University in Gunnison, Colorado.
As you can see, there were hundreds of things going on in our lives and this was a major life shift, but a welcomed one.
In August of 2019, things finally started to fall into place and settle down. I was in Denver by myself, as my wife and son were helping get everything ready to move out of Oklahoma. I found myself with a lot of free time which I used to hike and start working on my websites again.
I looked back at the results from my first few websites and decided to start new with one or two others. I did my research, created the sites, and started writing with a new found passion.
Today, in December of 2019, two of my websites are really gaining some traction on the internet and I am getting some serious traffic and income from a few affiliate sites.
My Favorite Things at Wealthy Affiliate
Training – Unparalleled training and easy to follow

I have built a beautiful website by following the training and this was my first time to do anything like it.

Wealthy Affiliate Community

The WA community is truly unique with their support, helpfulness, encouragement and advice. You would have to try hard to fail at Wealthy Affiliate.

Weekly Live Classes

Every week I get invited to additional training, or past training and the learning never stops.

Building the Website

I have never built a website before and everyone I show the website to can't believe I accomplished all of that in only one month. Of course, it was not all me.

Site Content Writing Platform

Writing content has been made so much easier with the Site Content writing platform. You may not love writing but Kyle makes it manageable as he walks you through the platform and shows you several templates that can assist in the process.

Keyword Research Tool – Jaaxy

I can't say enough about this. Learning how to search for keywords and how to build your content around it has been a crucial part of how I create posts. The speed to which I have been ranked by Google has confounded me.
My Personal Experience and Opinion of Wealthy Affiliate
I really did start out as a huge skeptic of Wealthy Affiliate and now I have become a believer.
It's hard to argue with a system that works. It's also hard to be skeptical when the program and most of the website is opened to you immediately so you can get a real feel and actual "Free" training to help get you started.
Everyone needs to make up their own decisions in life but all I can say is:
Wealthy Affiliate – The Overview & Rankings
Name: Wealthy Affiliate
Owners: Kyle & Carson
Website URL: www.wealthyaffiliate.com
Training: 9 out of 10
Support: 10 out of 10
Website Builder: 10 out of 10
WordPress Hosting: 10 out of 10
Research Tools: 9 out of 10
Success Stories: 9 out of 10
Overall Rating: 9 out of 10
Please leave a Comment Below or Email Me if you have any questions.

Return to Home Page