I would like to tell you how I began to make money online.
Let's be clear about one thing. I have not become wealthy from my online businesses yet, however, all the analytics are pointing in the same direction, and that is UP!
How I Started
I've always been an entrepreneur at heart but it wasn't until early in 2018 when I joined Wealthy Affiliate, that I began taking large steps in the right direction to create the financial freedom that I desired.
I started out creating a few websites that didn't work for me. One was only interesting to people after they came down with a serious illness, and the other one, well, was this one, FreedfromWork, but in those early years, I was focused on the technical side of how to work remotely and what to watch out for when no one is around to keep you honest.
Since then, I have grown up a lot in this online world and have a different perspective about Freed from Work and that's the journey I've been on, and what's worked for me and what hasn't worked for me.
Also, I have created two websites and YouTube channels based on outdoor adventures, and the other one is based on Satellite messengers, that can help save your life or someone's life you meet on the trail.

Where I'm at Today
I currently have 3 active websites and 6 YouTube Channels, plus a full-time day job, and it takes everything I have to keep some kind of a balanced life, while not ignoring my family.
One of my YouTube channels is now monetized and another one will be there within a few months, so I'm starting to make money on ad sales, but also a good amount of sales is coming from some Affiliate Links.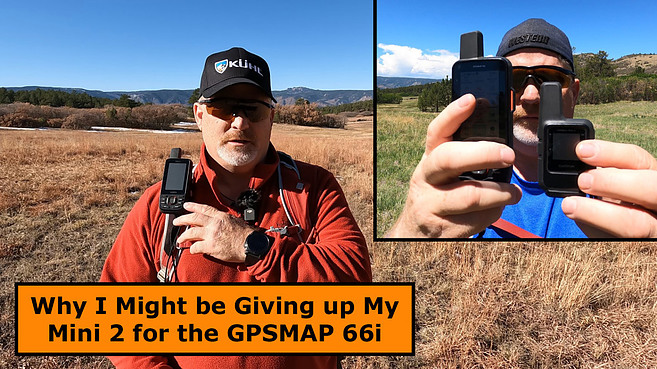 One site has been active for 4 years, one for 3 years and the other for 2 years, but I'm seeing the right kind of movement and momentum that lets me know I'm on the right track.
Some Positive Movements
Not everything is about money and one of those is getting free products to help offset some of our expenses, plus gives us some great gear to review.
Some of the companies that are now starting to work with me, are:
We're now getting some discounts on some Garmin Satellite Messengers, free clothes from KUHL, free fishing waders and boots from Paramount Outdoors and some free wood stoves from WINNERWELL.
Where the Future is Moving
This is where some of the speculation and predictions come in to play, but I see myself resigning from a well paying Civil Engineering career within two years to pursue my dreams full-time.
There is a lot of hard work ahead and I'm sure a few more bumps and bruises along the way, but the momentum is gaining and I can see it now, exactly where it's all going.
I can say that some of my success is due to my drive and commitment to building these online business, but at least half of my success is due to surrounding myself with like-minded entrepreneurs at Wealthy Affiliate.

Without WA, I would not have known the first thing about building websites five years ago or where to start. Check out the YouTube video below of How I Began to Make Money Online.
I would love to hear about your journey and what you want to build in your future. So, please leave a comment below.
Thanks,
Rick
Return to Home Page