No matter what your reason, being able to adjust your desk height so you can stand or sit, is great for your health. VARIDESK is a great adjustable height office desk.
Why I Started Using a Standing Computer Work Station
I would have never thought about standing while working but then I had a stroke. It's funny how the little things in life always get you down.
A stroke isn't a little thing but it sure did get me thinking about my health and the negative side effects of sitting all day.
Well, I did recover completely from my stroke and continue to work as a civil engineer to this day. I end up working a lot of long hours, especially just before a project is due. One night, after sitting for most of two or three days, eating pizza and downing sodas to keep alert and of course eating the junk because I didn't have time for a healthy meal; I noticed something that really scared me.
My feet looked like Hobbit feet.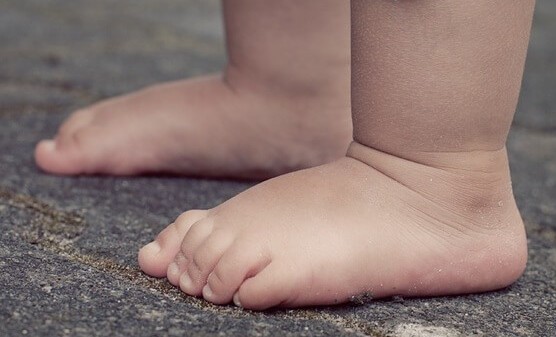 You know, the big fat hairy feet from the Hobbit movie. You may recall that they never wore shoes, and it looked to me that their feet were hairy and over sized. OK, maybe I need to re-watch the movie and I may have been thinking of the big Ogers or what ever was trying to eat the hobbit and the dwarfs.
Alright, back to my feet. I noticed my feet were about two times too large. OK, may be 1.5 times too large. The point is, I had been sitting for hours on end, eating junk food and drinking a lot of sodas and my feet had swollen up like if I had gotten stung by a bee.
This really got me thinking and it wasn't more than a few days later that my wife told me about this cool contraption that sat on a desk, that you could raise and lower, so you could stand and sit throughout the day. I was having trouble visualizing it so she took some pictures and brought them home with her.
That's when I first heard of VARIDESK.
I was amazed. There were all kinds of work stations that you sat on top of your desk, then you grabbed two levers on both sides and raised or lowered the work station for the height you want. How ingenious!
My wife kept on me to get one but I kept thinking I could handle this swollen feet thing on my own. Finally, about four months later, I decided to take are real close look and see if one would work for me.
After a lot of research, I found a complete desk called the PRODESK and not just the workstation which sits on your existing desk. This larger desk was also height adjustable but was wider for my two monitors and laptop. I talked to the partner in charge of the office and he gladly bought the desk for me and to my surprise, he bought a floor mat.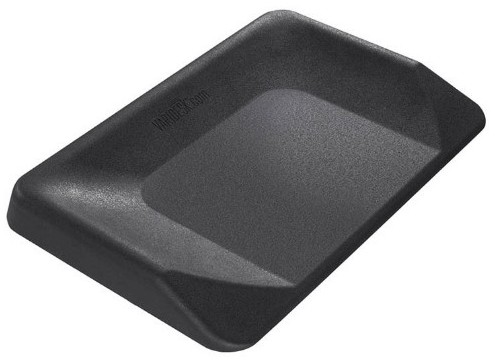 Who needs a floor mat? That was my initial thought and then I learned the value of floor mats after standing and working all day. VARIDESK has several great mats to chose from but I use the ACTIVEMAT. This mat is great because it has raised edges which allows me to stretch my feet on three different sides.
So, back to my big hairy feet.
There was an immediate change after I started using my new adjustable desk. Think about what it feels like to sit all day and where the pain comes from. Sitting causes pain in several areas.
Pain in your legs
Lower back pain
Stiff shoulders and neck
The major discomfort for me was in the back of my legs which comes into contact with my chair all day long. I can feel the pressure seemingly increase after hours of sitting and I know it would go away if I could just get up. So, what did I do in the past? I would get up and stretch a little, maybe walk to the bathroom or the kitchen or go and talk to someone but eventually I would have to sit back down.
How My Day has Changed with the VARIDESK
After setting up my Desk Pro 60, working long hours is so much better. I rarely ever feel stress in my legs any longer. My legs felt tired from the standing in the first few weeks but I eventually got used to it. I do sit some of the time but I find myself standing around 80% of the day.
This leads me to the ACTIVEMAT. I am so thankful that the partner bought the mat to go with the desk. I think I might be able to stand only a few hours of each day without the mat, but with the mat, I can stand almost the entire day.
Oh, and the pressure in the back of my leg and the hobbit feet?
GONE!
Stop Worrying About What Your Boss Will Say
I want to leave you with this last thought. I delayed getting the desk for several months because I was concerned that the boss would reject my request.
There has been a real shift in the market place these days and no one wants a lawsuit due to health problems from sitting all day plus many companies want to help improve their employee's health.
The other thing to consider is that these desk are price really reasonably. The price fall somewhere between $350 and $700, generally.
So, stop being like me and take a STAND!
Please leave a Comment Below or Email Me if you have any questions.
[aweber listid="5513433″ formid="1411453262″ formtype="webform"]
Return to Home Page
[amazon bestseller=varidesk items=5]