What is the best standing mat on the market? I can't honestly tell which one is the best but I can tell you about the one I have and absolutely love. It's the VARIDESK ActiveMat.
Product: VARIDESK ActiveMat
Measurement: 35.5″ x 23.75″
My Rating: (4.5 out of 5)
VARIDESK ActiveMat, Product Overview
I have been blessed to have a VARIDESK at my home office. It helps me move more and stretch my legs often. I work for long hours sitting down as an engineer and then in the evenings as I build my website business. To make things worse, I have already had one light stroke and am at a higher risk of a second one if I don't take care of myself.
Enter the standing Varidesk. The one thing I did not anticipate when I asked my company to provide one for me was the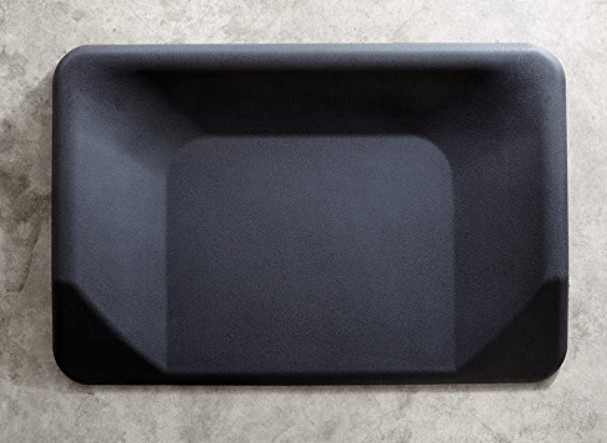 need to have a floor mat. My Varidesk showed up at my house with an extra box and I quickly realized it was the Varidesk ActiveMat. I am thankful that one of the partners understood how important this was.
You need a floor mat when standing for long periods of time and my recommendation is for you to purchase the ActiveMat. The ActiveMat has wide raised side rails that help stretch your calves. Several types of muscles are engaged and this all helps to improve your health by improving blood flow.
The Varidesk ActiveMat supports the feet, knees and back.
I had the choice between a thicker pad without the raised side rails but I chose the ActiveMat with the raised side rails as I enjoy stretching my legs and moving around. You can see from the picture above that this mat actually encourages moving around and stretching. This isn't just a company gimmick. I have had an ActiveMat for over four months now and I am constantly shifting my feet from the front to the right side and then to the left side.
I'm not sure why I shift my feet so much but I do and I feel much better after moving around more. I sit and stand many times throughout the day and it really helps me feel more awake and alert.
Here are What Some Customers are Saying About the ActiveMat
It has a nice wide middle if you wish to stand without stretching
Generous space
Great quality product
Nice wide lip around the edges
Can stand comfortably with feet shoulder width apart
The dimensions to the raised edges seems to be perfect
It's great to have different options rather than standing on a flat surface only
I stand for 80% of the day now
The middle does not have as much cushion as I would like
This is bigger than I expected
The raised edges allow me to stretch my foot and leg muscles
I no longer have ankle or knee pains
I can stand for hours
Absolutely need the ActiveMat with the VARIDESK to make it possible to stand for long hours
Tremendous help with legs and ankles
Well constructed and rugged
I love the ability to stretch my calves while standing
I love this mat

Positives
Engage muscles in feet and legs
Unique design encourages movement
Non-slip bottom
Angled edges for stretching
Helps you burn more calories due to greater movement
Reduces muscle fatigue
Durable material
Improves mood and energy as you can change to many positions
It's simple and easy to use
Affordable price
Negatives
It may be a little on the firm side
The middle does not have as much cushion as some others
You could trip on the edges if you leave your desk from the side
VARIDESK ActiveMat is a Must if You Like to Stand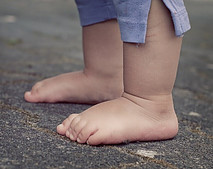 I always disliked sitting for 8 or more hours every day and in addition to that I noticed my feet starting to swell up. Since I purchased the PRODESK 60 the swelling in my feet have almost completely disappeared.
I love being able to switch positions often. It's nice to sit once in a while and standing is much more enjoyable when I can use the raised edges on the ActiveMat to stretch and work different parts of my feet and legs.
This is the first and only standing mat I have owned but I have been really fortunate find one I love on the first try.
Standing is so important for those of us who sit for long hours and you need to seriously consider a standing/sitting option and when you decide to make that change, you need to consider the VARIDESK ActiveMat.
Get your VARIDESK ActiveMat delivered right to your door.
I hope you enjoyed this review. Please contact me by Email if you have any questions about the ActiveMat or leave a Comment Below.

Return to Home Page